How Demand.Film Works

1. DEMAND
Simply fill out our screening request form (here).
We will be in touch to confirm where and when.

2. YOUR PAGE
We will sort out the details and build you a customised screening page.
It will show the minimum number of tickets to be sold by the deadline for the screening to go ahead.

3. PROMOTE
Promote your screening to your friends, community and anyone that may be interested.
If enough seats sell by the deadline, your screening confirms and the tickets are sent out.
If there are not enough tickets sold, the screening cancels and no one is charged
– there is zero risk for you.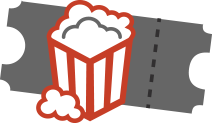 4. ENJOY
Have a great time watching the film on the big screen – how it was meant to be seen
– with all the people you invited. You can even earn Screencreds on every ticket that is sold through your promotional efforts.